For additional information select one of the following:
Survey Highlights
Cost Effective: prices range from $450 to $3,000 (see Pricing tab)
Large Database: hundreds of organizations participate regularly
Quality of Data: submissions are thoroughly reviewed by compensation professionals
Ease of Use: data is collected & downloaded from our website
Covering more than 375 positions in:
Operations/Administration
Finance & Accounting
Human Resources
Information Technology
Marketing & Sales
Engineering & Technical
Logistics, Manufacturing & Distribution
Below is a sample from one of our cash compensation surveys. To view samples for specific surveys, please select a survey from the Surveys tab. Click on the image below to enlarge.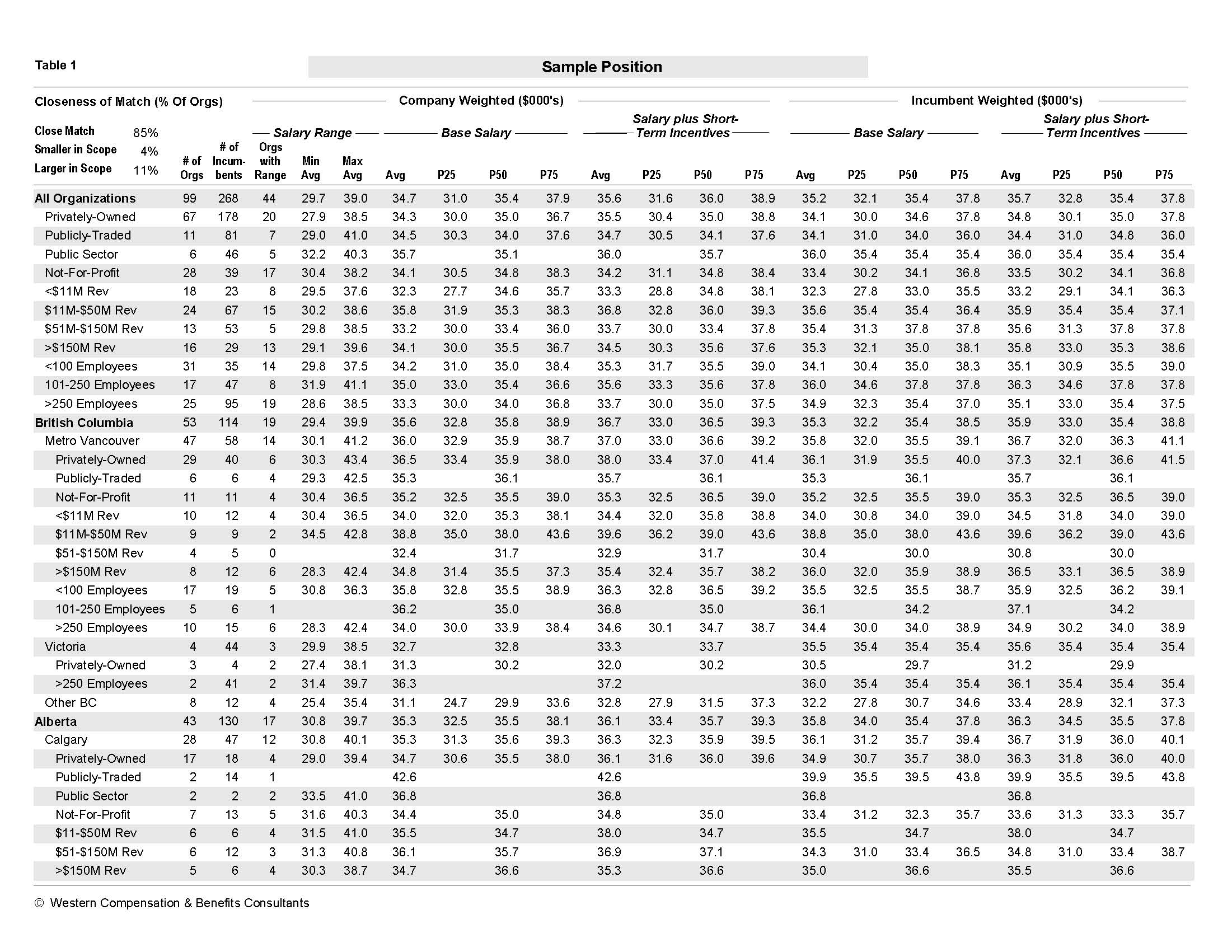 Important dates
Data Collection Closes (August 31st for Consulting Engineering Survey)
Participate and receive a 50% discount – participation opens May, 2015 and runs through September
(May, 2015 through August for the Consulting Engineers Survey)
Order & download today.
Results are straightforward and easy-to-use.
Notification about participation.
Up-to-date information about survey reports.
News, research updates and promotions regarding WCBC products.
For over 30 years WCBC has successfully provided compensation solutions to private, public & not-for-profit employers of all sizes from a wide variety of industries.
Note: Reports are offered exclusively for the internal compensation planning activities of individual employers. Reports are not available to libraries, career placement centers, HR consulting firms or any other entity that could re-sell the data, make it available to the general public or use the data in its commercial activities. WCBC reserves to right to accept or decline participation/purchase requests.